ABOUT US

Yantai Huize Mining Engineering Co., Ltd (HZE) led by a professional team which is proficient in management and technology and has more than twenty years of experience, is dedicated to providing the global clients with the various forms of services in mineral processing and ore beneficiation field: feasibility study, technology research and development, metallurgical test, engineering design, equipment manufacturing and supply, plant installation, commissioning, staff training, operation management, spare parts and consumables supply, technical support and EPC project contracting (engineering, procurement and construction).
HZE helps the clients to use resources to create maximum value and recover the valuable minerals from ores, mineral sands, alluvial deposits or tailings. The goals of high efficiency, energy saving, maximum recovery, less investment, low costs and environmental protection are achieved by the detailed and optimized and cost effective solutions which are proposed and implemented for every section or stage of the mineral processing projects by HZE supported by advanced technology, perfect processes, reliable equipment and rich experience.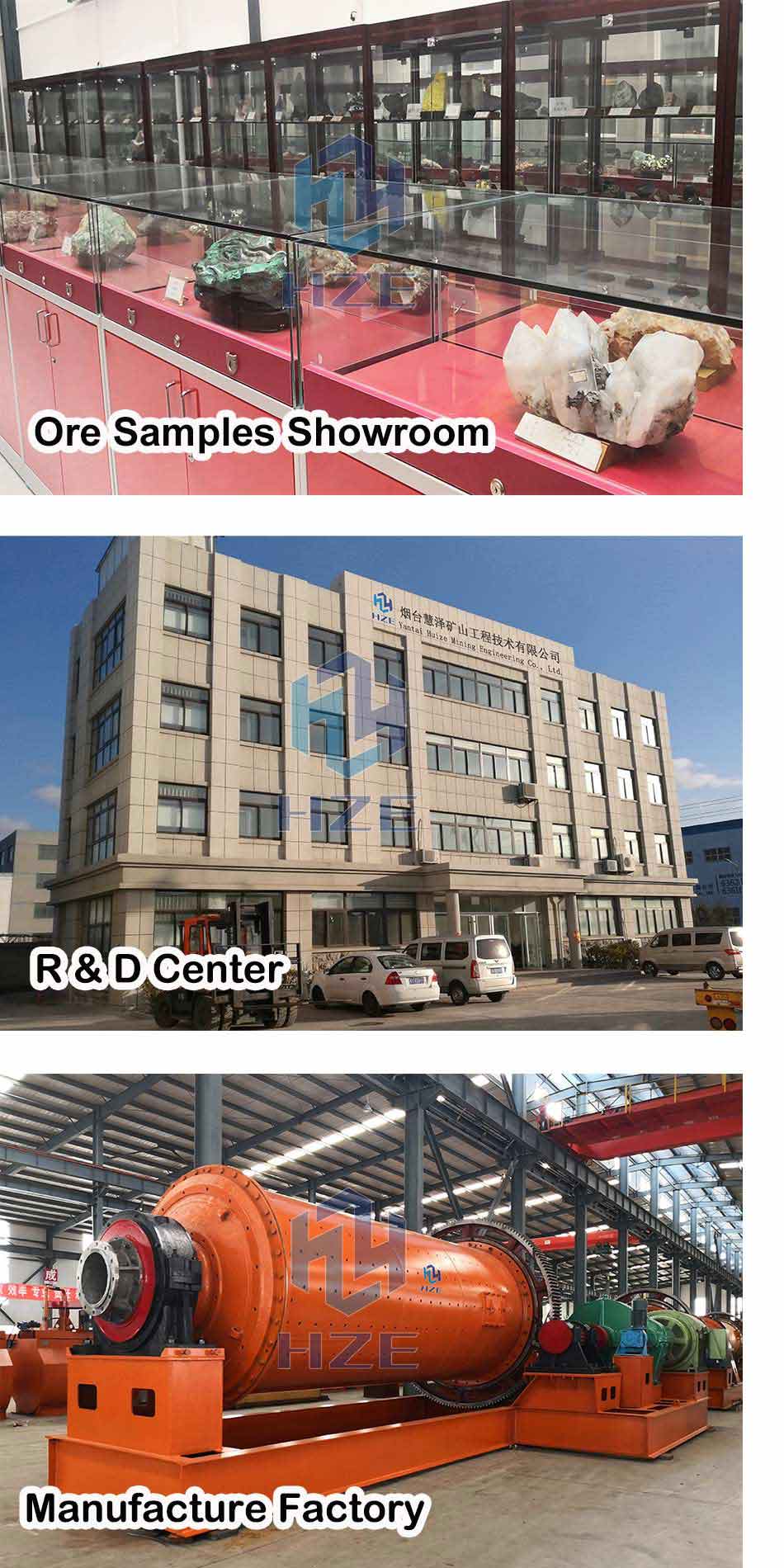 The main sorts of minerals focused on by HZE are as follows:
Precious metals: gold and silver;
Ferrous metals: magnetite, hematite, limonite, manganese;
Non-ferrous metals: copper, lead, zinc, tin, tungsten, chromium, molybdenum;
Non-metal: feldspar, fluorite, quartz sand, barite, graphite.
HZE provides the customers with the below processing solutions and its associated equipment for small, medium and large scale projects:
Comminution and sizing;
Pre-concentration;
Gangue rejection;
Feed preparation;
Grinding and classification;
Gravity concentration;
Froth flotation;
Leaching (heap leach, vat leach and cyanide leaching);
Dewatering;
Pregnant solution recovery of gold or silver;
Elution and electrowinning of gold and silver;
Cyanide detoxification.
Under the guidance of our Believe of "focusing on details to improve high quality to perfection",HZE's involvement and participation in projects not only provides customers with confidence in a successful outcome, it also provides confidence for key investors.