Engineering Design
The team of HZE has extensive design experience in the field of mineral processing and has designed many projects worldwide. The main project categories are as follows:
(1) Crushing plants and grinding plants;
(2) Gold and silver heap leaching, vat leaching, cyanide leaching plants;
(3) Alluvial gold processing plants;
(4) Gold and silver elution, electrowinning and smelting plants;
(5) Froth flotation plants;
(6) Gravity separation / concentration plants;
(7) Mineral thickening, dewatering and water recycling plants;
(8) Tailings re-recovery processing plants;
(9) Mobile modular mineral processing plants.
The engineering design of HZE includes scheme design, preliminary design and detailed design. It fully adopts 3D design software and comprehensively considers the harmony and unity of the general plan, process, layout, equipment association, circuit, pipeline, installation, commissioning, operation and maintenance. Communication throughout the implementation of the project, thereby reducing engineering costs, shortening the construction period, improving efficiency, facilitating management, and avoiding omissions.
The three phasee of engineering desing are: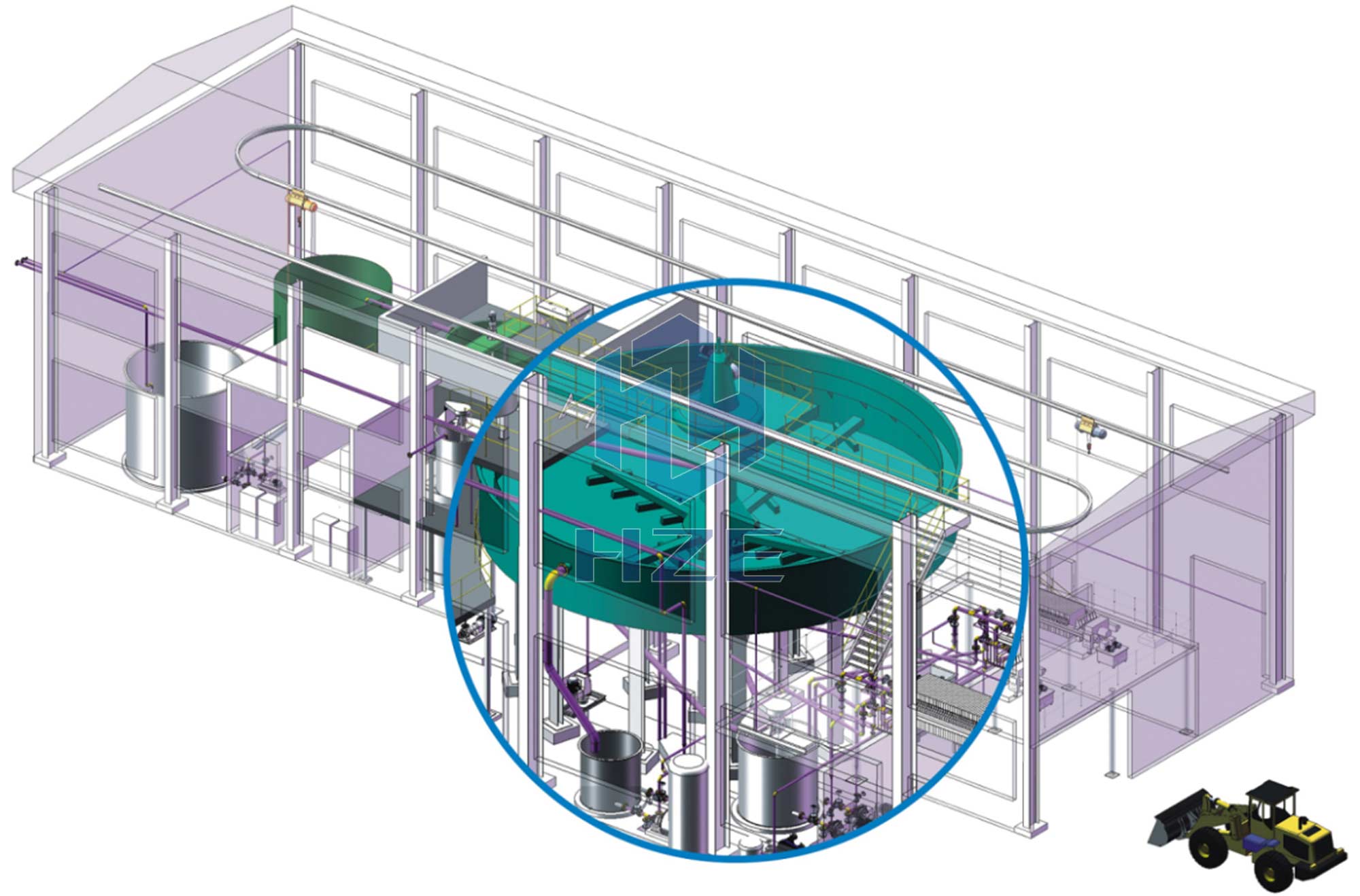 Scheme Design
---
—Process Flowsheet Diagram (PFD)
—Process Control Diagram (PCD)
—Processing Instruction
—Materials Balance List
—Equipment List
—Processing Data List
—Rough Layout and Arrangement
—Design Documents of All Majors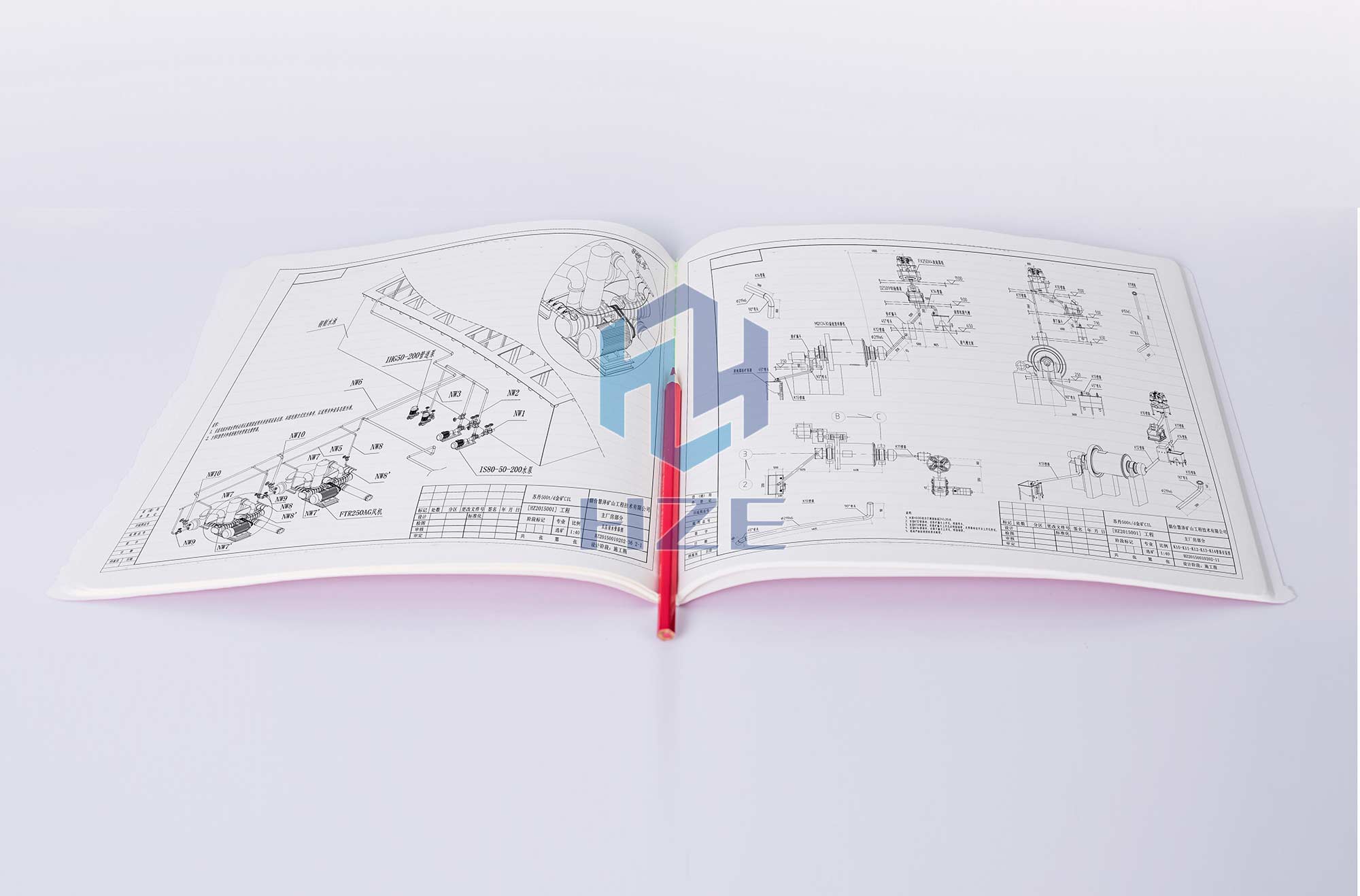 Preliminary Design
---
—Process Flowsheet Diagram (PFD)
—Process Control Diagram (PCD)
—Pipeline Instrument Diagram (PID)
—Design Instruction (all majors)
—Equipment List
—Layout
—Purchase Requisition Document
—Process and Equipment Arrangement Drawings (every section)
—Pipeline Plan Drawings (every section)
—Construction Structures Contact Drawings
—Electric Single Line Drawings
—Automation Single Line Drawings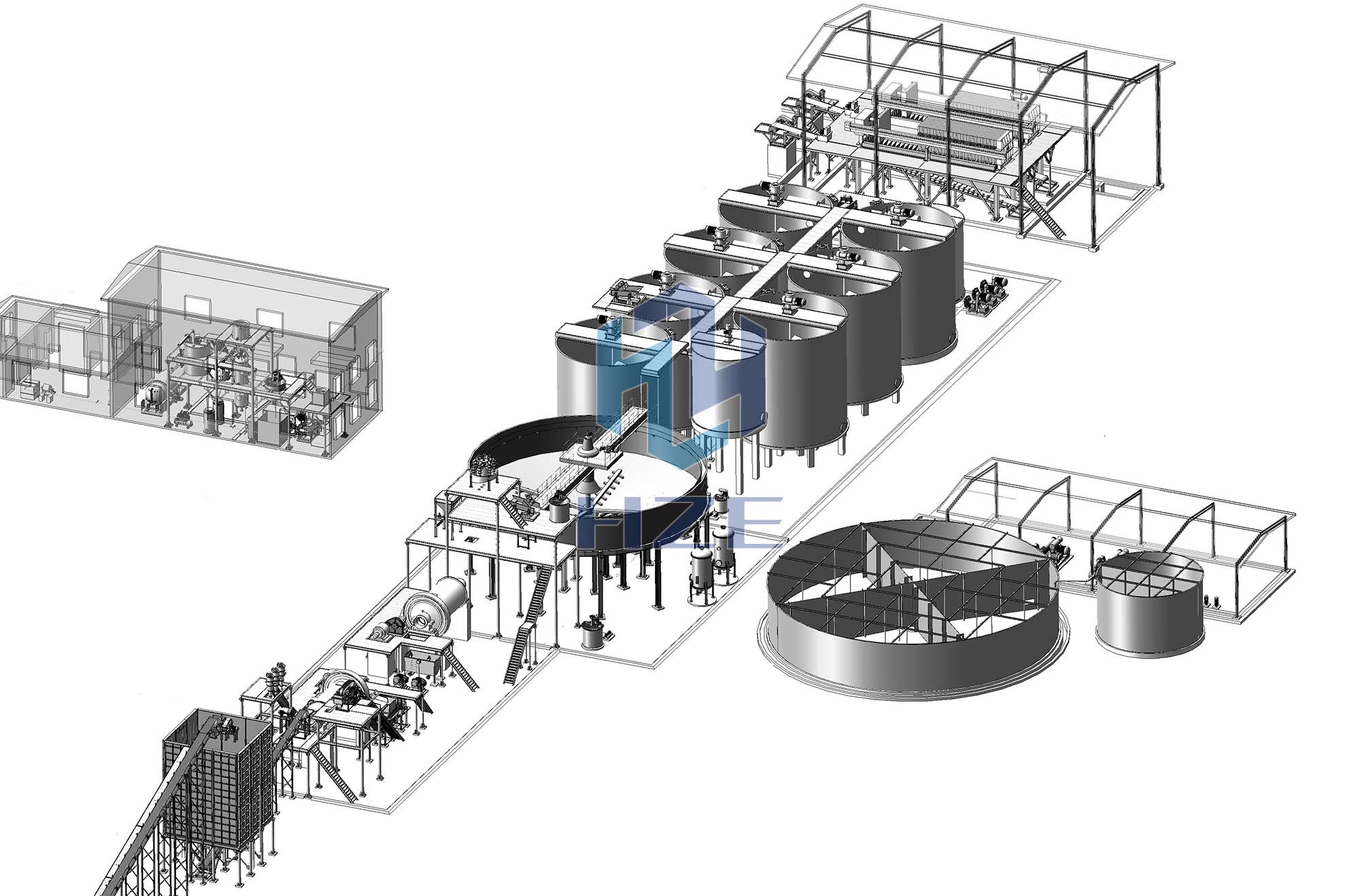 Detailed Design
---
—Detailed Process Arrangement Drawings
—Detailed Pipeline Drawings
—Civil Construction Drawings
—Instrument Installation Drawings
—Electrical Design Drawings
—Automation Design Drawings
—Steel Structural Parts Manufacturing Drawings
—Non-standard Equipment Manufacturing Drawings
—Other Drawings and Documents Required for Construction