Spiral Concentrator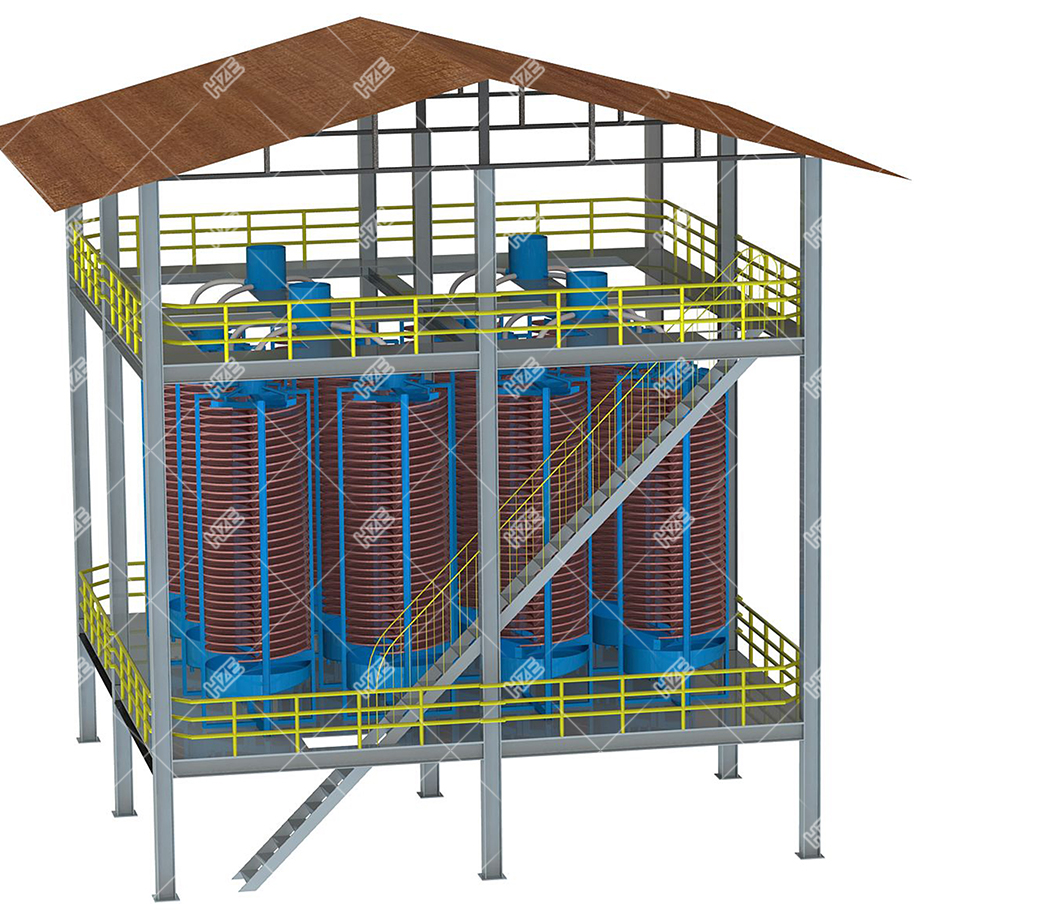 Working Principle
Glass fiber reinforced plastics spiral concentrator is a kind of advanced gravity separation equipment with high efficiency. It is used for processing fine-grained minerals of iron, tin, tungsten, niobium, gold, coal, monazite, rutile and zircon with particle size 0.3-0.02m, as well as other metal and non-metallic minerals with obvious difference of specific gravity.
Advantages and Characteristics
1. High recovery, high efficiency, and precise separation;
2. Non-required power;
3. Light in weight, anti corrosion, rust and wear resistant;
4. Low operating cost and long working life;
5. Strong adaptability to fluctuation of feeding amount, density, size and grade;
6. The surface of emery forms strong friction the concentration effect surpass plastic surface.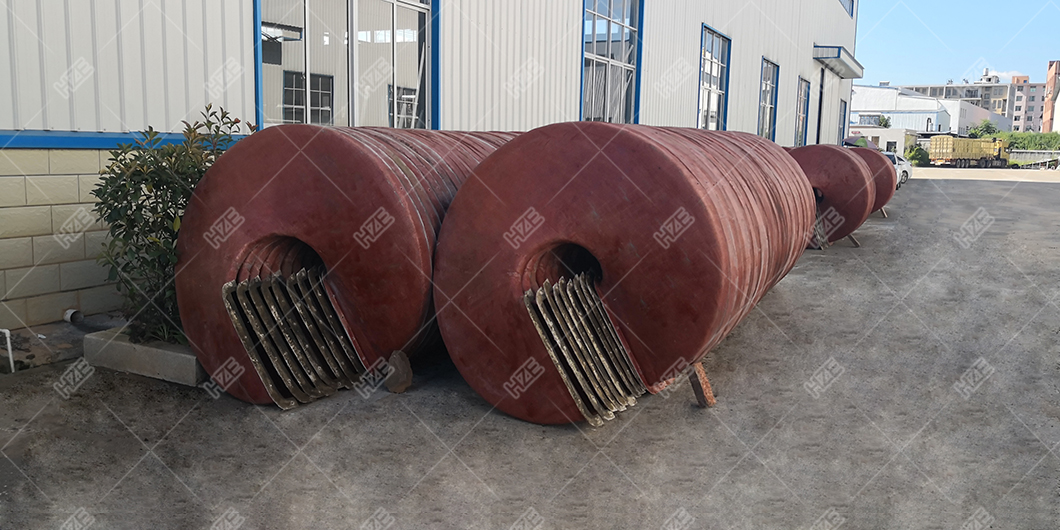 Technical Parameters
Model

BLL-1500

BLL-1200

BLL-900

BLL-600

BLL-400

Outer Diameter

(mm)


1500

1200

900

600

400

(in)

60

48

36

24

16

Spiral Pitch

(mm)


540,720

900,720,540

675,540,405

450,360,270

240,180

(in)


21.5,29

36,29,21.5

27,21.5,16

18,14.5,11

10,7

Ratio of Spiral Pitch

(Pitch /Diameter)


0.75,0.6,0.45

0.75,0.6,0.45

0.75,0.6,0.45

0.75,0.6,0.45

0.6,0.45

Lateral Dip Angle

(degree)


9°

9°

9°

9°

9°

Head Number

4~2

4~2

4~2

2

2

Feeding Particle Size

(mm)


0.8~0.0037

0.3~0.03

0.3~0.03

0.2~0.02

0.2~0.02

(mesh)

20~400

48~500

48~500

65~700

65~700

Feeding Density

(w/w,%)


25~55

25~55

25~55

25~55

25~55

Production Capacity

(t/h)


8~6

4~6

2~3

0.8~1.2

0.15~0.2

L*W*H

Length

(mm)


1560

1360

1060

700

460

(in)


62.5

54.5

42.5

28

18.5

Width

(mm)


1560

1360

1060

200

460

(in)


62.5

54.5

42.5

8

18.5

Height

(mm)


5230

5230

4000

2600

1500

(in)


209

209

160

104

60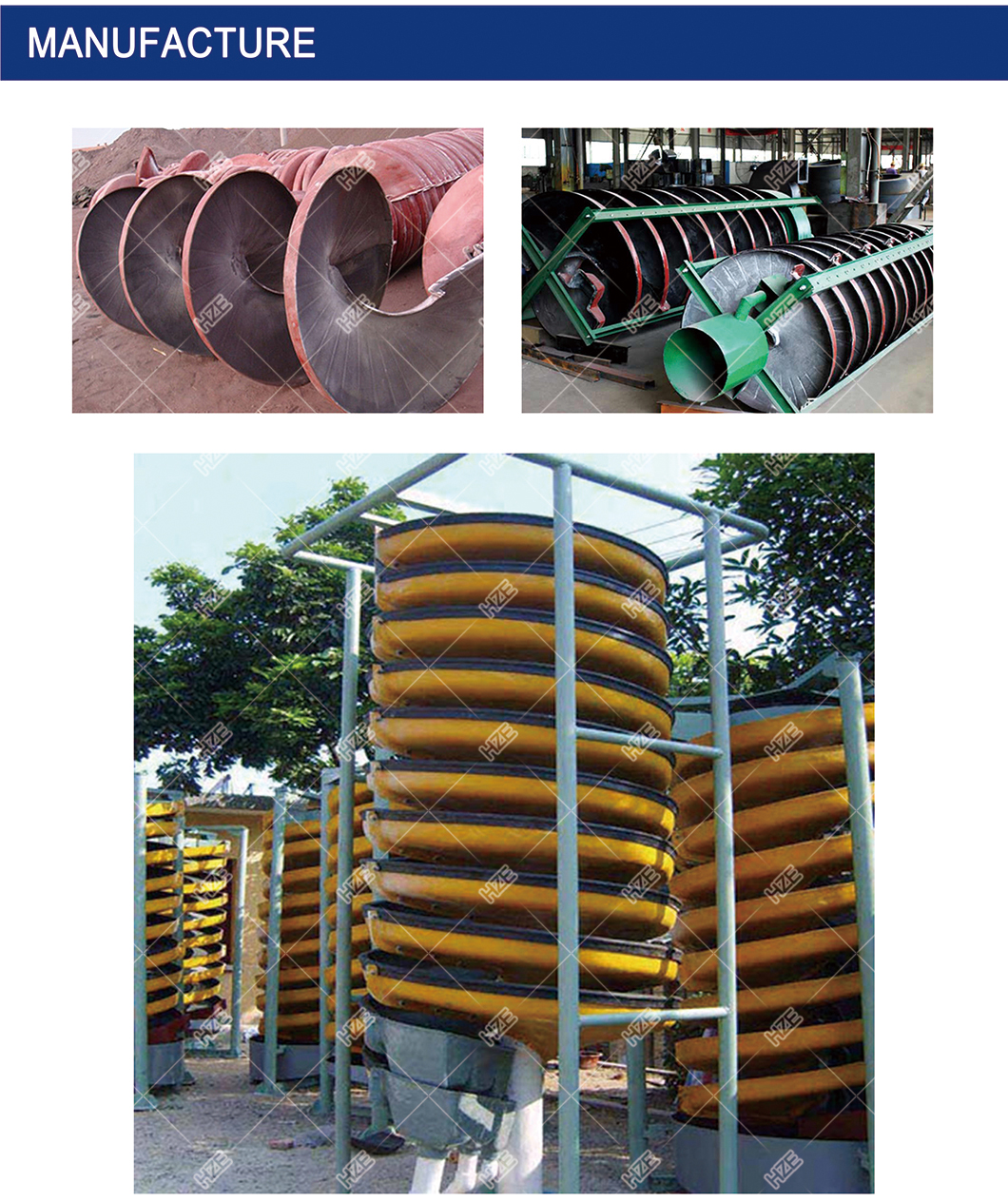 DOWNLOAD