Jaw Crusher
Working Principle
The materials fall into the crushing chamber consisting of a fixed jaw and a movable jaw. Due to the periodic reciprocating swing of the movable jaw, when the movable jaw is close to the fixed jaw plate, the materials are crushed, split and broken. When the movable jaw leaves the fixed jaw, the materials broken to less than the size of the discharge outlet are discharged out of the crushing chamber by their gravity. The materials located in the upper crushing chamber have not been crushed to a small enough size, and then fall into the lower chamber to be further crushed.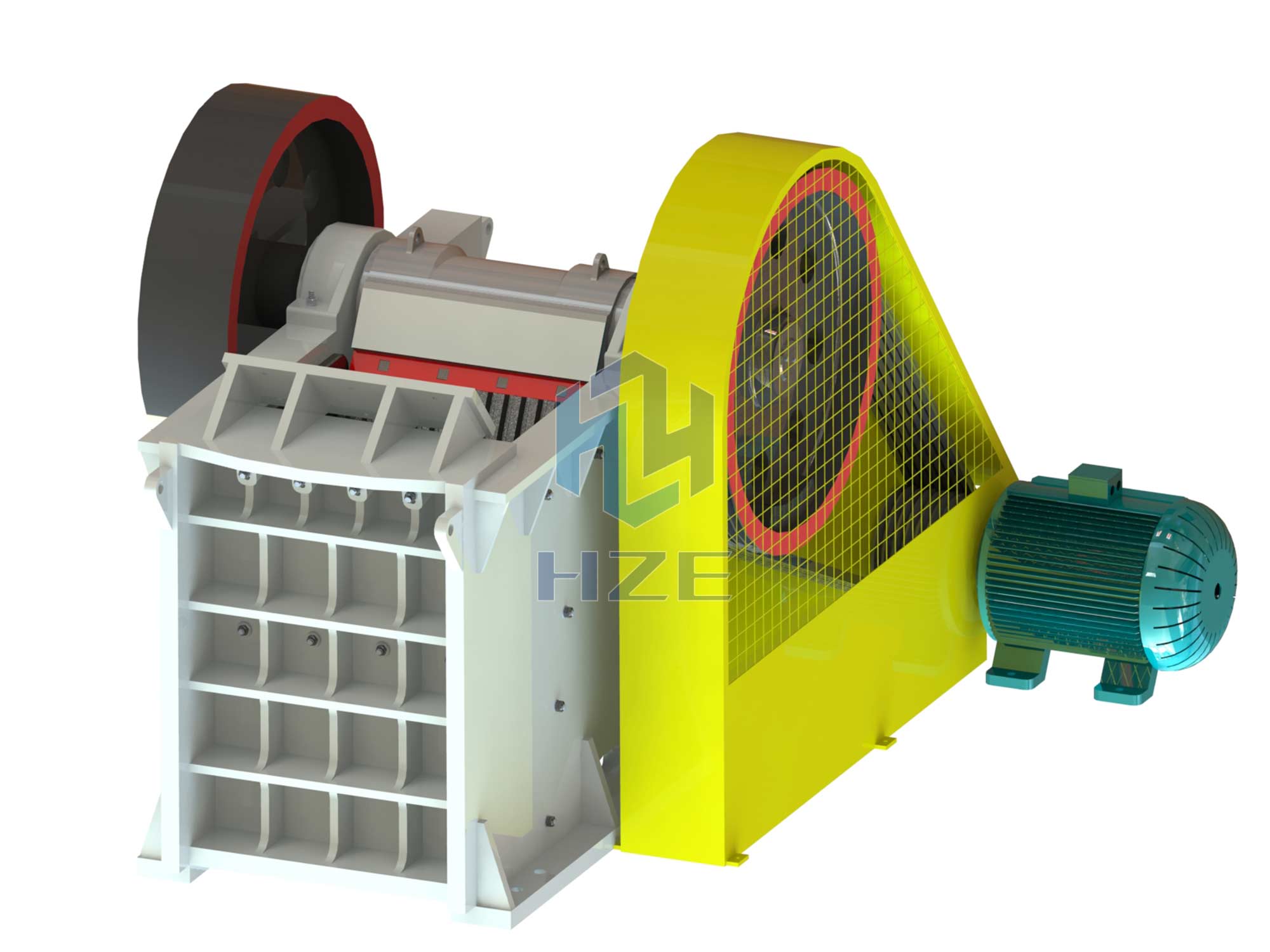 Features
Large crushing ratio, optimized crushing chamber; high efficiency; slight vibration; good reliability.
Application Scope
Jaw crusher is one of the most commonly used mining equipment, which is widely used in mineral processing, construction materials, silicate and chemical industries. In the production of small scale, medium scale or large scale mineral processing plants, it is generally used as the primary and secondary crushing machine to crush hard or medium hard metal ores of gold, silver, copper, lead, zinc, nickel, manganese, iron, molybdenum, chromium, tin and others, as well as stone, rock, granite, limestone, barite, quartz, graphite, feldspar, fluorspar, etc.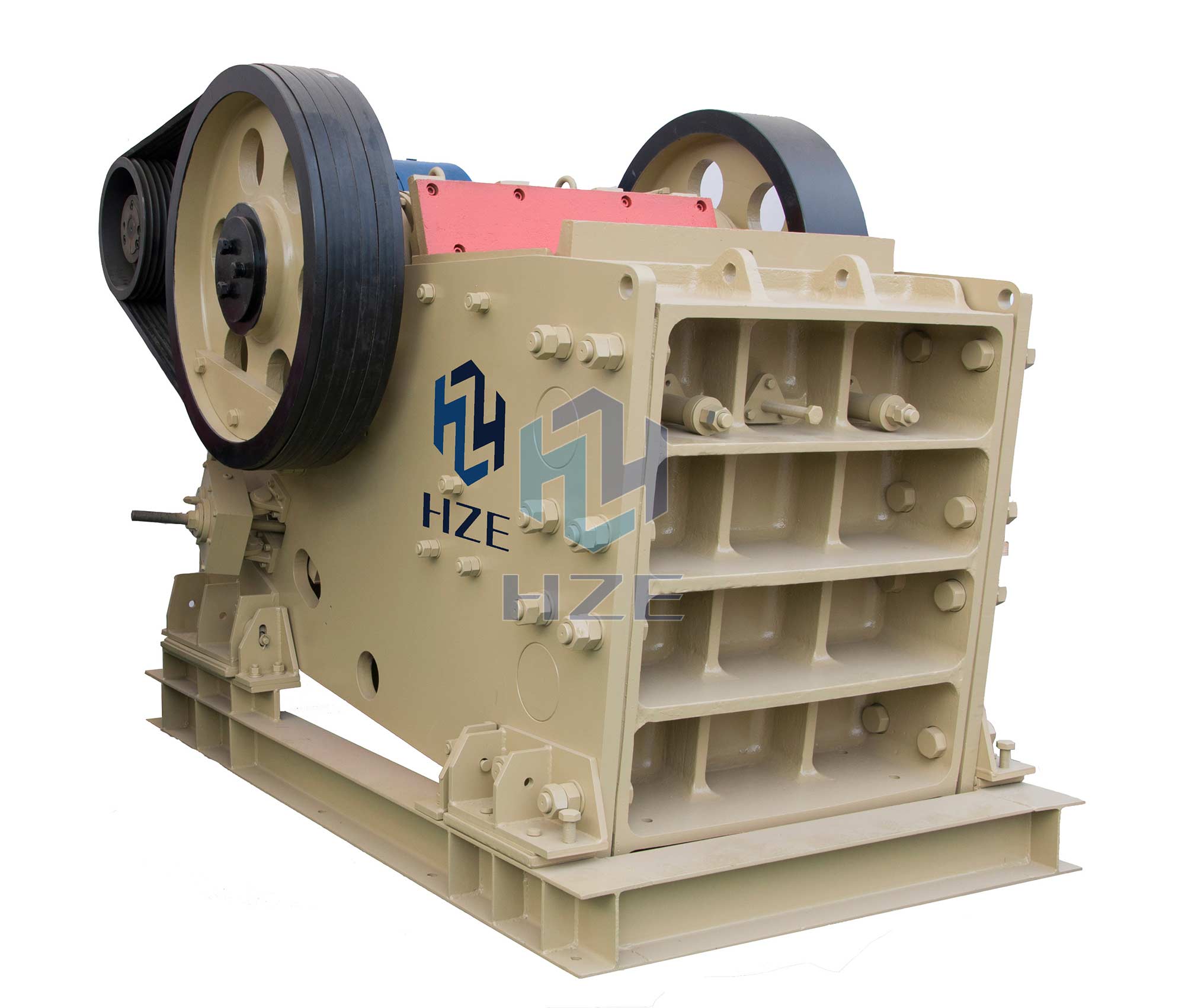 Technical Parameters
Small Size
Model

Feeding Inlet L×W

(mm)

Discharging Outlet

(mm)

Max. Feeding Size

(mm)

Capacity

(t/h)

Rotation Speed

(r.p.m)

Power

(kW)

PE150×250

150×250

10-40

125

2~6

300

5.5

PEX150×500

150×500

10-40

120

6~28

325

15

PEX150×750

150×750

10-40

8~35

320

PE200×350

200×350

10-50

160

6~10

285

7.5

PE250×400

250×400

20-60

210

5~20

275

15
Mideum Size
Model

Feeding Inlet L×W

(mm)

Discharging Outlet

(mm)

Max. Feeding Size

(mm)

Capacity

(t/h)

Rotation Speed

(r.p.m)

Power

(kW)

PEX200×1000

200×1000

15-40

160

12~50

330

22

PEX250×750

250×750

20-60

210

10~45

320

30

PEX250×1000

250×1000

20-50

15~50

330

30

PEX250×1200

250×1200

20-60

20~60

320

45

PE400×600

400×600

40-100

350

14~36

275

30

PEX500×750

500×750

50-120

400

30~80

250

45
Big Size
Model

Feeding Inlet L×W

(mm)

Discharging Outlet

(mm)

Max. Feeding Size

(mm)

Capacity

(t/h)

Rotation Speed

(r.p.m)

Power

(kW)

PE600×900

600×900

75-200

480

56~192

250

75

PE750×1060

750×1060

80-235

630

108~256

250

90

PE900×1200

300×1300

95-265

750

186~398

200

110
DOWNLOAD