Molybdenum Beneficiation and Processing Plant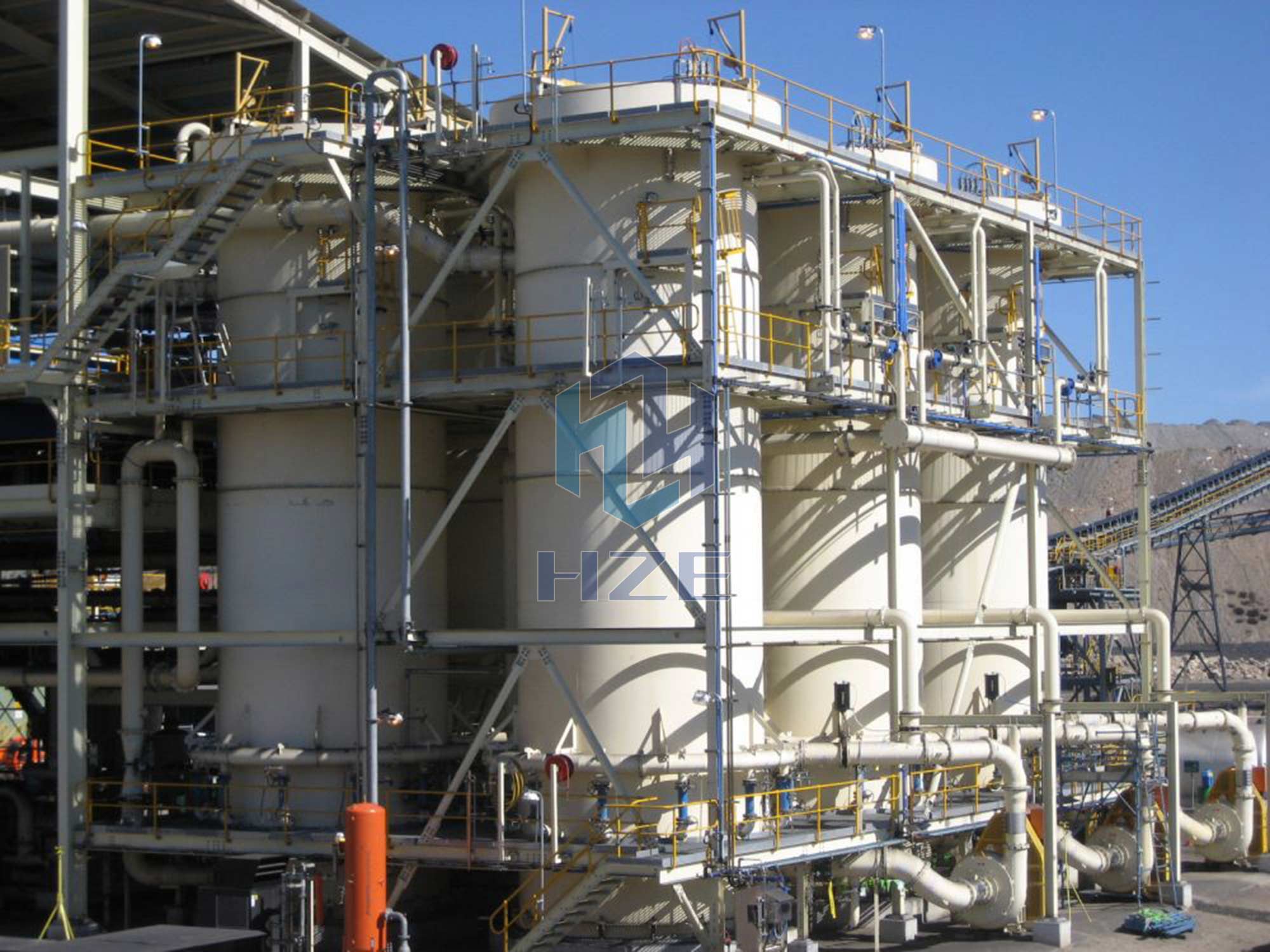 Common molybdenum minerals are molybdenite (MoS2), molybdite (MoO3), coloured molybdenum lead ore (PbMo0), molybdenum tungsten calcium ore [Ca (Mo, W) 04] and others. At present, only molybdenite has recovery value and it is separated by flotation usually.
HZE will conduct feasibility studies based on the condition of the raw ore, the metallurgical test report, the customer's mineral reserves and investment scale, and the conditions for building the plant, then propose a complete set of solutions for the plant which includes engineering design, equipment manufacturing and supply, logistics, installation, commissioning, training, trial production and so on to ensure advanced technology, perfect processing, efficient plant construction, reduced investment, environmental protection and maximum benefits.
The raw ores are sent to the processing plant, and the fine ores are usually obtained by the crushing and screening unit. The proper processing and related equipment are adopted to avoid over broken problem because the molybdenite is soft. The grade of molybdenum ore is low, so multi-stage grinding and separation are often used in beneficiation. 6-8 stages of cleaners are usually found in the processing to get the satisfactory products. The flotation machines and flotation columns may be used together in the cleaning stages. However, a reasonable reagent dosing system is an important prerequisite for good results.
The raw ore may contain other valuable minerals such as gold, silver, copper and iron, etc., which need to comprehensively recover mixed concentrates or by-product concentrates according to the specific conditions of the ore in order to obtain greater benefits.
The concentrate after flotation is generally dewatered by thickening and filtration, and then packaged and sold to the smelting plant.
The tailings after flotation are pumped to the tailings impoundment or the tailings are dewatered for dry stacking.