Mini Gold Gravity Concentration Plant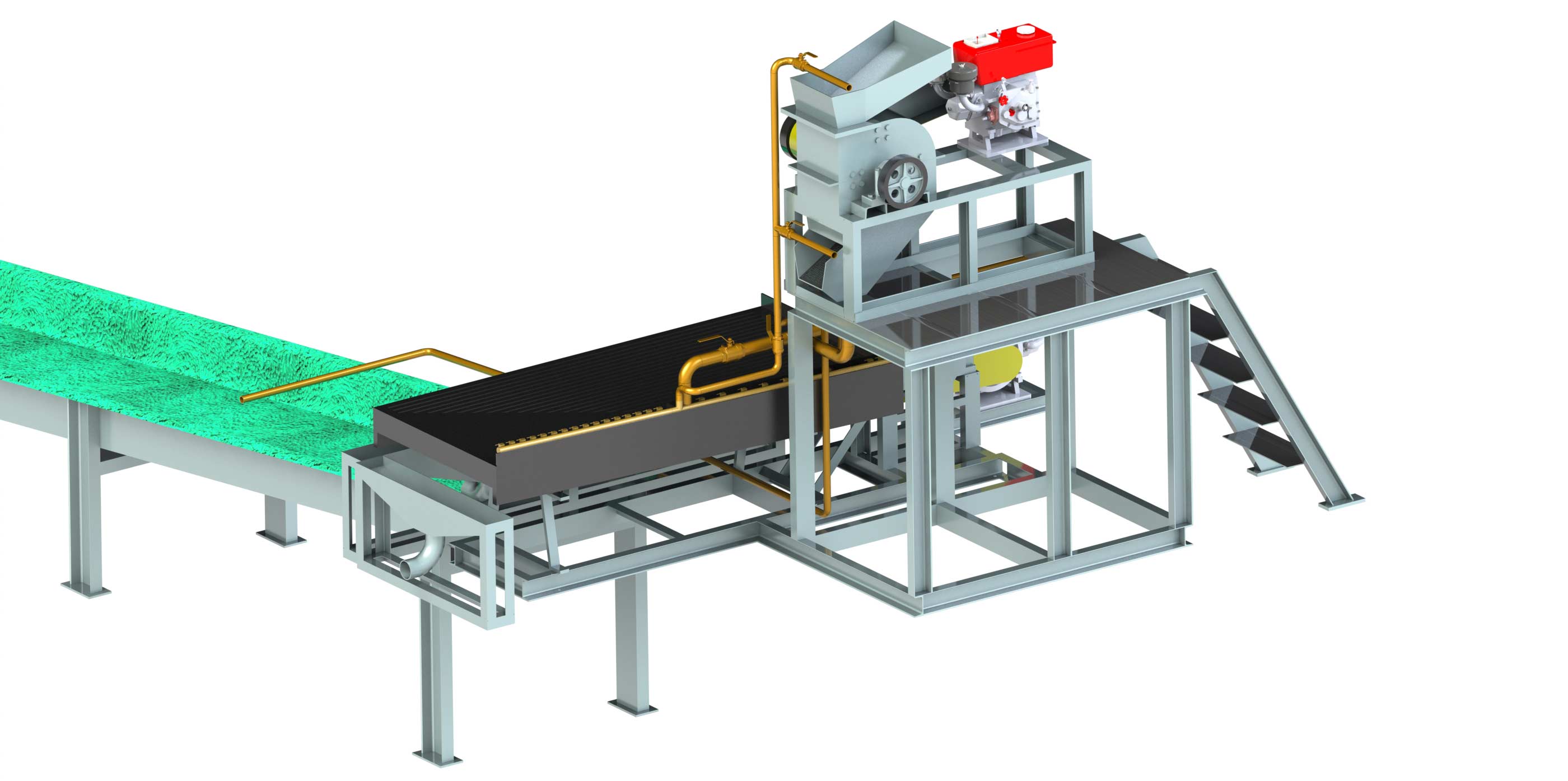 Application
The plant is suitable for artisanal or small-scale miners to recover high-grade gold grains from the quartz veins or other raw ores. Mini gravity concentration plant has simple structure, is easy to operate and move, costs low but it can achieve satisfied recovery.
Functional Modules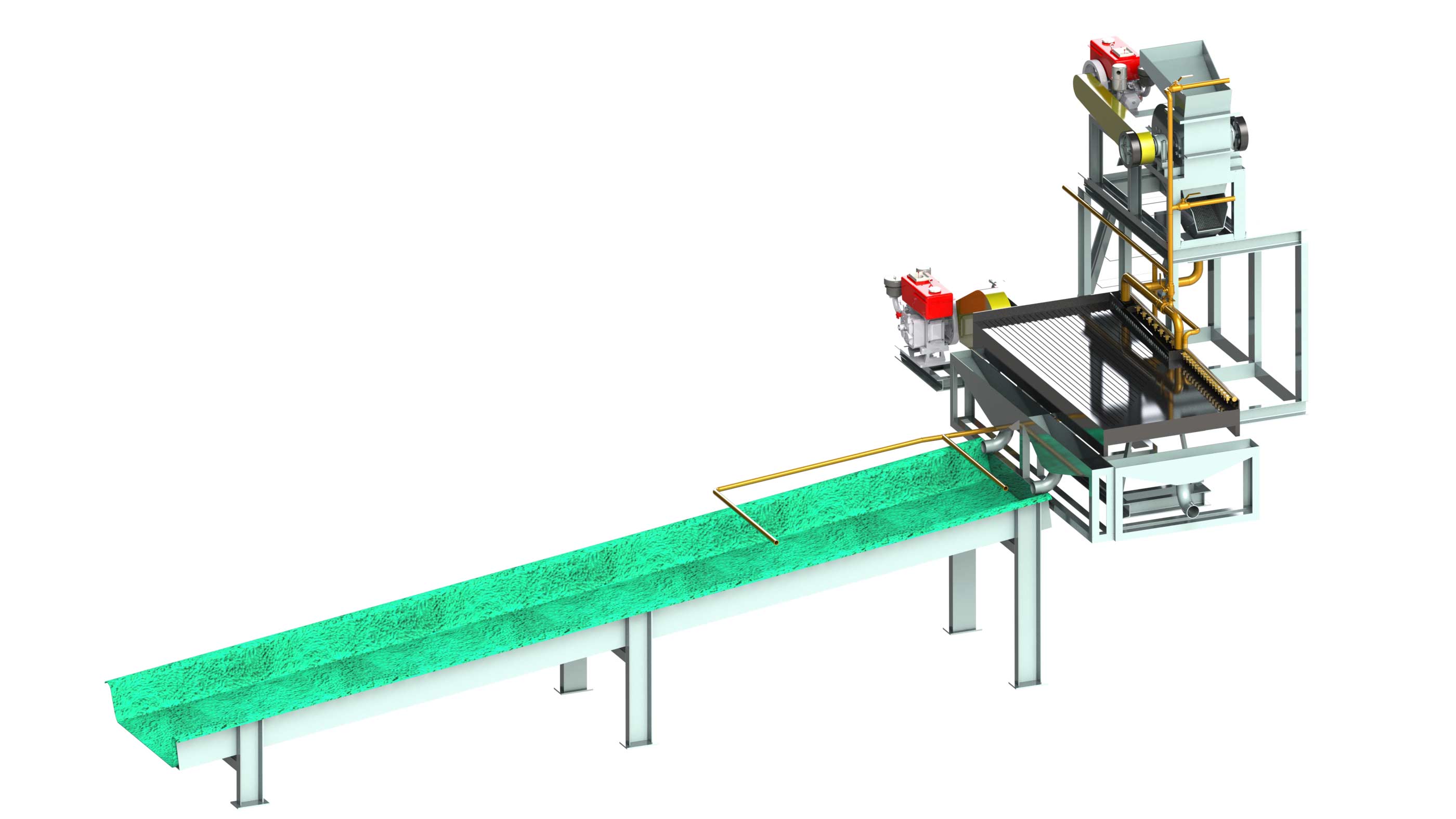 Comminution Module
The hammer mill driven by the diesel engine is installed on a steel frame. The main working part of the hammer mill is the rotor with the hammers. The rotor consists of the main shaft, disc, pins and hammers. The motor drives the rotor to rotate at high speed in the crushing chamber. -50 mm ore enter the crushing chamber from the top inlet with water together. The ore is comminuted by impacting, smashing, shearing and grinding caused by the hammers rotating at high speed. There is a sieve plate under the rotor. The sieve plate discharges the undersize particles and water. The coarse oversize particles are held on the sieve plate for crushing and grinding again by the hammers. Finally then the qualified particles are discharged out of the crushing chamber.
Gravity Separation Module
The shaking table recovers gold then the sluice box further recovers gold remaining in tailings.
The beneficiation process of the shaking table driven by the diesel engine is carried out on an inclined deck covered with a series of riffle (raised bars running perpendicular to the feed side of the table). The ore particles are fed into the feeding box fixed at the corner of the table and the transverse flushing water flows out of the water launder at the same time. Under the action of gravity, transverse water current force and inertia and friction force generated by reciprocating asymmetric motion of the table, the ore particles are stratified according to specific gravity and particle size and move longitudinally along the length of the table and transversely along the width of the inclined table. Therefore, the particles with different specific gravity and particle size gradually fan-flow down from side A to side B along their respective movement direction, discharging from different areas of the concentrate end and tailings side respectively, and finally are divided into concentrate, middling and tailings.
The shaking table has high concentration ratio and separation efficiency. It is easy to operate and adjust.
The sluice box consists of the case, baffle weirs and carpet to recover the residual gold particles.
Specifications